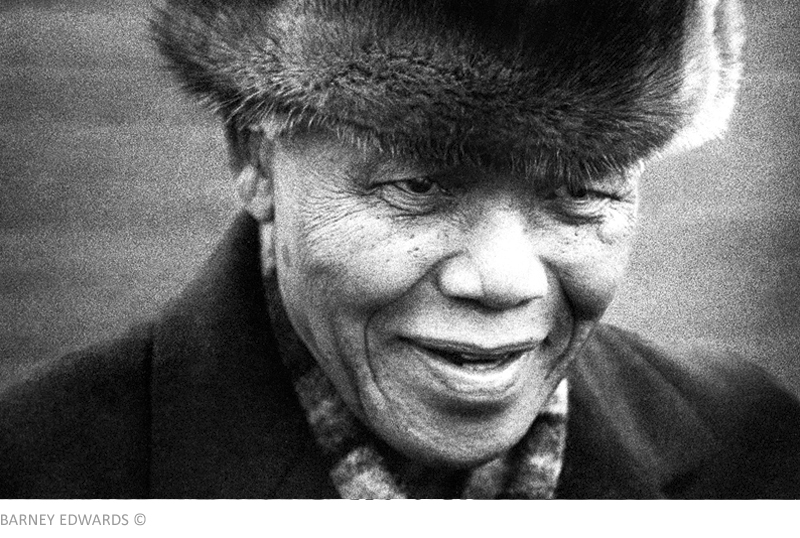 CUSTOM HAND PRINTING
Drawing on more than 45 years of experience, Dennis da Silva is a respected South African Black & White printer.

Working exclusively in the traditional darkroom, Dennis has processed film and hand printed work for many well-known photographers, local as well as international. Whether single prints or large editions, Dennis aesthetically assesses each image and works closely with the artist to realise their vision. His dedication, care and attention to detail results in handprints of outstanding quality.

Fibre-based Black & White hand prints are arguably the finest reproductions available. Prints are hand processed, fixed in two baths, and then washed and toned to archival standards. Printing includes cropping, dodging and burning. A variety of fine fibre-based and resin coated papers in glossy, semi-matt, matt and pearl finishes are available. Dennis is also able to chemically tone, creating various colours and tones with interesting results.

His list of clients include, among other: Roger Ballen, Omar Badsha, Bonile Bam, Louis Botha, Hannelie Coetzee, John Brett Cohen, Richard Cutler, Patrick de Mervelec, Pieter de Ras, Harry de Zitter, Ian Difford, Dook, Richard Dougherty, Patricia Driscoll, Barney Edwards, John Ferraz, Ken Gerhardt, Michael Giles Coyle, David Goldblatt, Bob Gosani, Phyllis Green, Lyle Ashton Harris, Peter Hassall, Ayana V Jackson, Nadav Kander, Alf Khumalo, Horst Klemm, Helga Kohl, Mark Lanning, Mac Magane, Greg Marinovich, William Matlala, Garth Meyer, Sabelo Mlangeni, Santu Mofokeng, Billy Monk, Cedric Nunn, David O'Brien, Peter & Beverley Pickford, Jo Ractliffe, Ricardo Rangel, Jurgen Schadeberg, Sifiso Saleme, Marc Shoul, Brent Stirton, Andrew Tshabangu, Clive Walker, Garth Walker, Graham Williams, Debbie Yazbek, Daledale Yudelman, and collectors, galleries and museums, local and international.
---
---